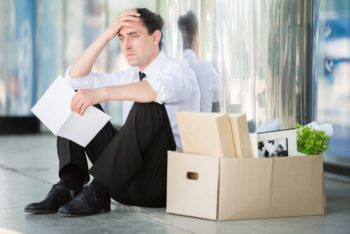 If you have been making court ordered child support payments, you are aware of the financial burden that can come along with them. Losing your job can only make paying these payments that much more challenging. Here are a few things your should know…
Can I Have My Child Support Order Modified?
If you are unemployed, you might be eligible to have your payments modified but it is not a guarantee that the court will approve a modification. It is important that you contact your family law attorney immediately if you lost your job and need assistance. You should also know that your eligibility does not excuse you from making from payments right away. You are still legally obligated to make your payments until your order has been officially changed by the court. If you do not make your payments prior to approval, you will still held accountable for those payments even if your modification was approved. You may also be eligible to receive a child support modification if you have not been able to work for an extended period of time as a result of an accident, injury, illness, and/or disability. Regardless, you should still continue to make your child support payments until the court has approved your request for a modification.
Can I Make My Child's Unemployed Parent Make Their Child Support Payments?
If you have primary custody, you have a few options should your child's other parent become unemployed. If you need advice, contact an experienced family and child support lawyer to see counsel based on your situation. This will help you avoid going to court and losing payments. You and your co-parent might be able to come to terms without involving a lawyer, if they are only going to be without a job for a short period of time. However, if this does not work and they continue to not make their court order payments, you should immediately contact a family lawyer. They can serve as the middle man to help you negotiate payments and take legal action when necessary.
How Do I Change My Child Support Order?
You should consult with a family lawyer as soon as possible to help you avoid making costly mistakes that only make it that much more difficult to provide for your child. Your family lawyer will work with you to work on a modification at the court that has jurisdiction over you case. If you do not live in the same state or court district as your co-parent, a family lawyer can help you determine which court holds jurisdiction and will be involved in making any modifications to your agreement.
Are Modifications Temporary or Permanent?
Depending on your situation, you can have your child support payments modified either short or long-term. If your crisis includes short-term unemployment, disability, or financial hardship, you should opt for a temporary adjustment. A court may allow several months of modified payments before you have to pay the original agreed upon payments. Should you have a life-altering accident, injury, illness, or are permanently disabled, you may be eligible for a permanent or long-term modification. In this situation, you might need an immediate adjustment so that you can afford medical treatment. Please seek help from an experienced family lawyer immediately.
Does Social Security Income and/or Social Security Disability Impact Child Support?
Social Security Income is not usually included into your total income when a court decided on your child support obligations. This does vary by state so you should get in touch with a family lawyer to find out how your social security income could factor into your child support agreement. Social Security Disability Income is not treated the same as regular or Social Security Income. If you receive Social Security Disability Income, you may be eligible for permanent changes to your child support agreement.
Contact us (859-341-2500) for a Free Consultation!
—
About Grubbs & Landry
At Grubbs & Landry, PLLC, we are dedicated to personal and friendly service. We manage our practice in an ethical, cost-effective manner to best help our clients resolve their legal issues with the least expense possible. We pride ourselves in advocating for our client in divorce, child custody, and child support matters as well as other family law matters. We are active in prosecuting personal injury cases-recovering for the injuries our clients sustain due to the negligence of others. Additionally, we help our clients prepare for the future through the preparation of Wills, Power of Attorney and Living Will.
>> Learn More