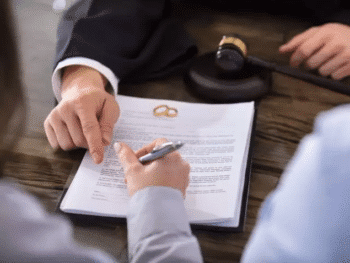 The division of property is based upon the state of residency. In the state of Kentucky, a court must divide all assets. While this distribution may not be equal, assets division will be handled with the upmost fairness. The following are a few ways a court will divide business assets in a divorce…
Buy-out Your Spouse
If the property is co-owned and there is negative energy that is hindering the spouses from remaining professional, one spouse might considering buying out the other's half. This must be agreed upon by both parties.
Co-ownership
If the spouses are on good terms, they could continue to share the business after the divorce. If the business holds emotional value for both parties, they may commit to having a professional relationship even after their marriage has ended. If neither party wants to give up their share but they also do not get along, they might agree to one of them becoming a silent partner. Silent partners do not play a role in the day-to-day aspects of the business but they still contribute financially and benefit from the profits of the business.
Sell The Business
In the event that a buy-out or co-ownership are not feasible options, both parties can choose to sell the business in it's entirety and divide the money evenly. This may seem simple but it can become complicated as it can come with its own share of problems. Sometimes one spouse will not agree to sell their half. It can also take some time to find a buyer based on the market for the particular type of business.
Contact us (859-341-2500) for a Free Consultation!
—
About Grubbs & Landry
At Grubbs & Landry, PLLC, we are dedicated to personal and friendly service. We manage our practice in an ethical, cost-effective manner to best help our clients resolve their legal issues with the least expense possible. We pride ourselves in advocating for our client in divorce, child custody, and child support matters as well as other family law matters. We are active in prosecuting personal injury cases-recovering for the injuries our clients sustain due to the negligence of others. Additionally, we help our clients prepare for the future through the preparation of Wills, Power of Attorney and Living Will.
>> Learn More